This happened first in the LC Beta and now in the full version!
Heres a picture of something simular: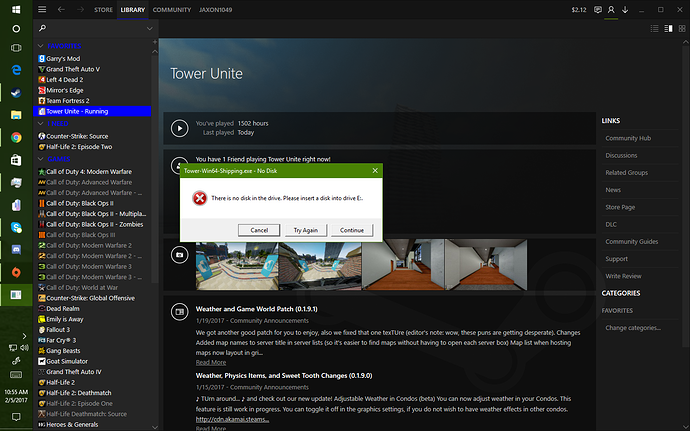 This is an Unreal engine bug. We're investigating it.
Ok thanks Mac

This is a strange one, but do you have any thumb drives, card readers, or other external devices plugged in? It appears there's a rare bug with unreal/windows where certain devices can trigger something like this to happen, and unplugging the device should fix it.
The error message mention drive E: is that a removable drive? Is that a full hard disk with stuff on it, or some empty port that still shows up in windows?
No it is not a full hard disk with stuff on it.
What is it then? Is it possible to disable it temporarily (either by unplugging it or through the hardware manager), to see if it fixes the issue?
You can just click "Continue" to launch the game.
Also its a wireless mouse connector, which you cant store data on.
This topic was automatically closed after 2 days. New replies are no longer allowed.