When a player gets banned from your condo the popup won't display the reason that you typed in.
Steps to Reproduce
Get banned from a condo and have the person doing the banning input a reason.
What I expected to happen
For it to say BANNED: [Ban Reason], similar to how getting kicked shows up.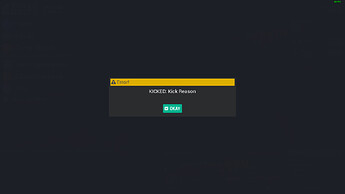 What happened
It doesn't show the reason the user banned you, only shows this screen: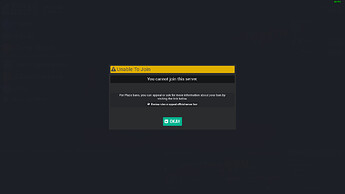 ---
Notes / Media
For the kick the reason was "Kick Reason" and for the ban the reason was "Ban Reason". Attempting to rejoin the server while banned also does not show the reason.