When scaling an Eyestalk item (be it accessory or Condo Item) it'll scale oddly with the X and Y Axis.
What I expected to happen
Each Axis to at least scale it along in one direction
What happened
X and Y are swapped while Y has a secondary strange effect. Y will cause the length of the stalk to increase inverse to the value (Less Y = More Stalk)
---
Notes / Media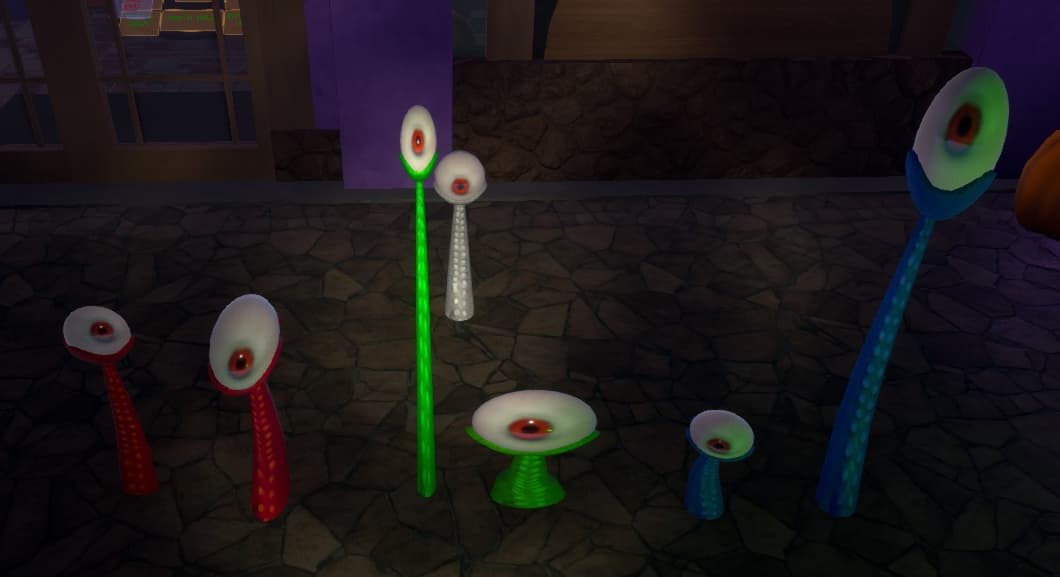 Red : X / Green : Y / Blue : Z
Note that X scales depth when that should happen along Y.
Y also scales along the X axis (width)… and also affects the length of the eyestalk strangely. It also affects the length
inversely
with the left being at 0.5 and the right being at 2.0