Pluck-A-Pal worked fine. Then I stepped out to do a minigame and when I came back, the grab arm was laying on the floor of the box, in-between the toys.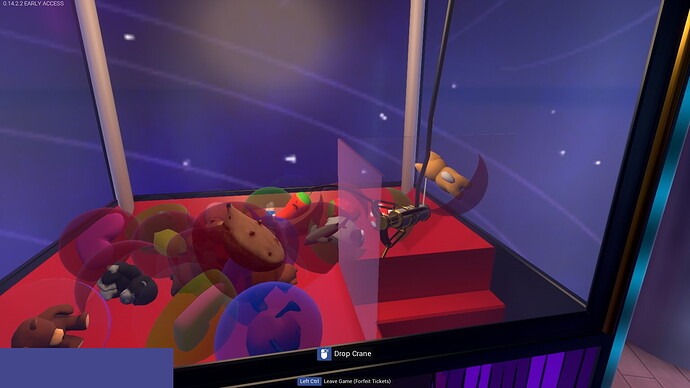 I guessed it would go back to normal if I used it once, so I put on tokens and moved the crane around. The balls with toys were bouncing all over, since the crane was down and knocking into them.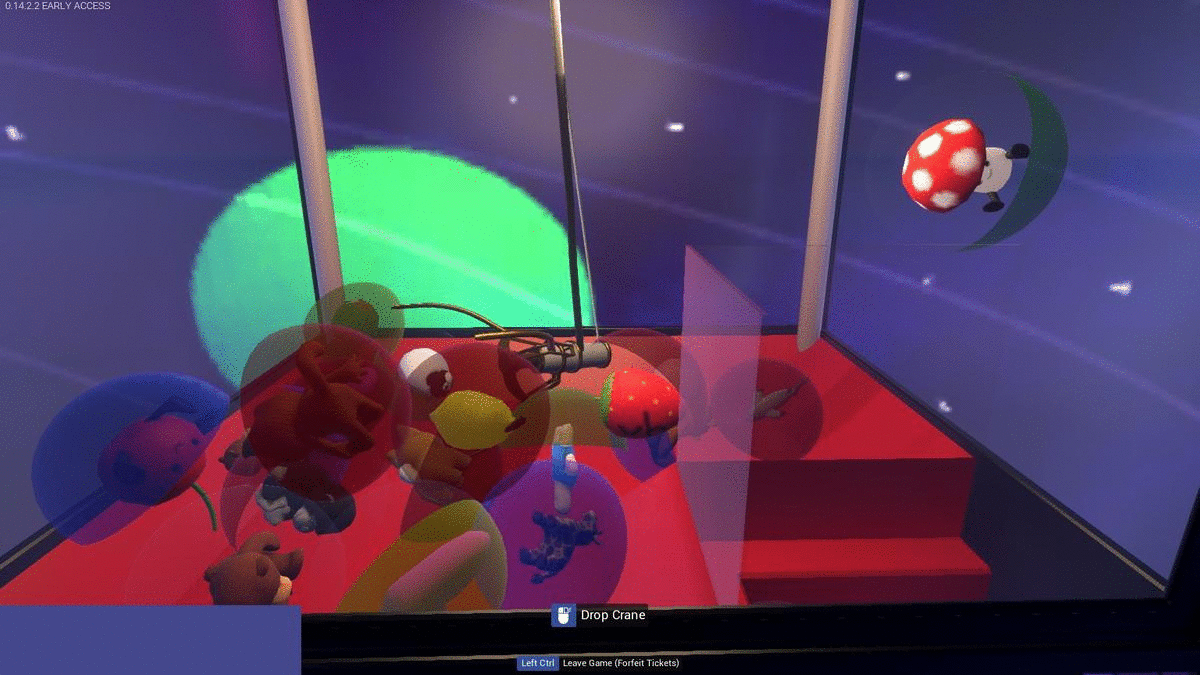 Afterwards, Pluck-A-Pal did this w/o anyone using the machine
(gif made of 2 screen shots, but very close to what it looked like):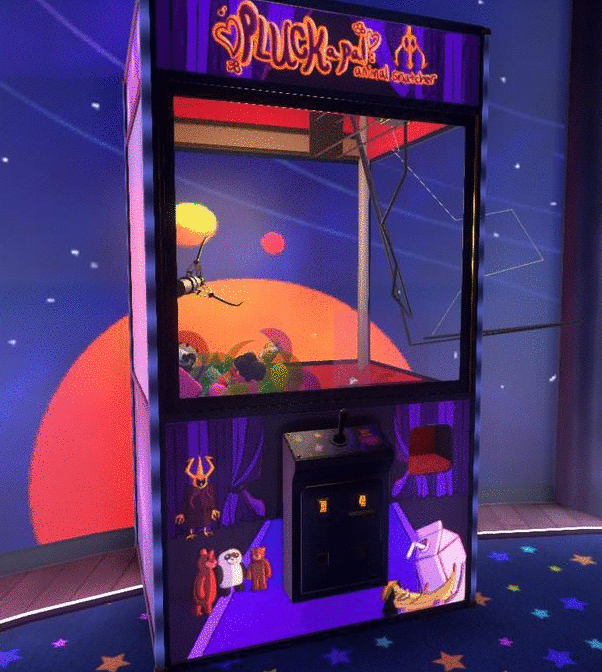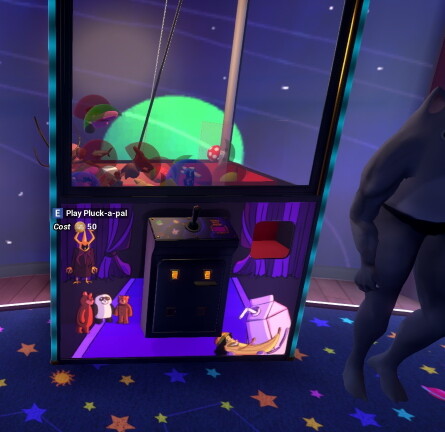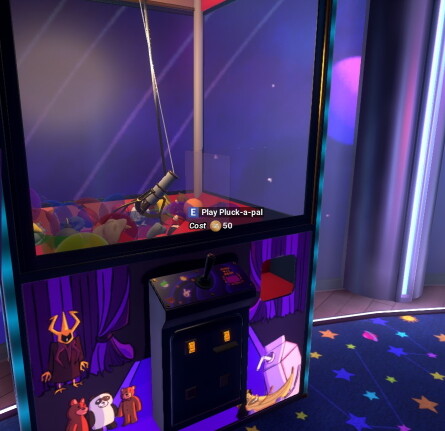 I stepped out the door and back in and now Pluck-A-Pal was back to normal.