Minigolf camera view sometimes locks on the ball or snaps to the floor and I can't zoom out to see where to shoot.
I'm using both wasd & mouse scroll.
For example: Here (see image) on Kingdom #4 I could not zoom away to see the the ball or even the power bar arrow.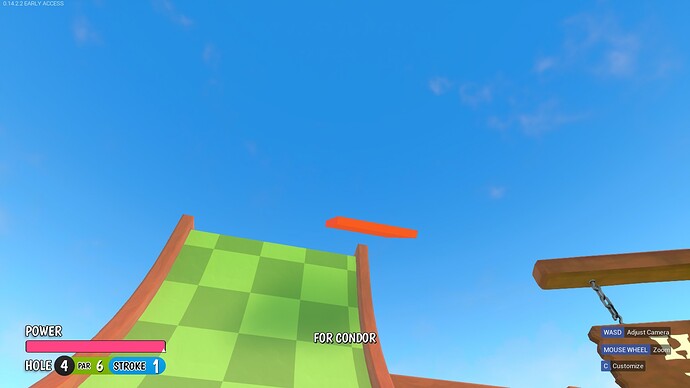 This happens from time to time on all maps. Also happened on #12 sweet tooth (picture to show where, but not from when it happened).