Weekly Dev Log for September 30th, 2019
Hello everyone, and welcome to the Weekly Dev Log for September 30th, 2019, detailing all the changes that have happened since September 23rd, 2019. Note: Devs that don't appear in the weekly log are not necessarily away or not doing work, but may be working on things currently not announced or backend work that doesn't need to be detailed.
Arcade Progress
@Gloves continued creating Zombie Animations for the "House of the Zombies" arcade game. He also started working on idle animations for the untitled Wheel Maze game.
@wheezwer continued working on art for the "House of the Zombies" cabinet.
@madmijk continued working on the gameplay code for "Captain Calypso's Planetary Piano". He made a system which can play melodies based off of notes, and started writing a program that can convert midis to these notes.
@JJosh continued working on new prizes for the Arcade.
@Will continued working on music for "Ring God", "Little Birde Feeders", and "Whack-A-Mole" as well as adding debug queues for working on the general ambience.
New Prize for Arcade: Plasma Ball
Scoreboard and UI Improvements
@macdguy started finishing up improvements to the scoreboards and UI for Plaza, Game Worlds, and the Condos. Scoreboards have been improved for each game world and now display types of payouts (and eventually more information on each map). In the Plaza, the scoreboard now provides quick links to the appearance editor & collection book, a map of the Plaza with fast travel, Condo server browser, Plaza settings, and news. In Condos, condo settings have been moved from the "C menu" to the scoreboard, as well as a link to Tower Express. The unit counter UI has also been updated and there is a setting to allow players to select various GMT unit counters.
Virus also has new UI in various areas of its gameplay.
You can also now set your condo name while still hosting your condo.
@ThisIsntNath started working on little info-graphic brochures for the scoreboard "About" pages to teach players a bit about the map and the Game World.
Virus Scoreboard and UI Improvements WIP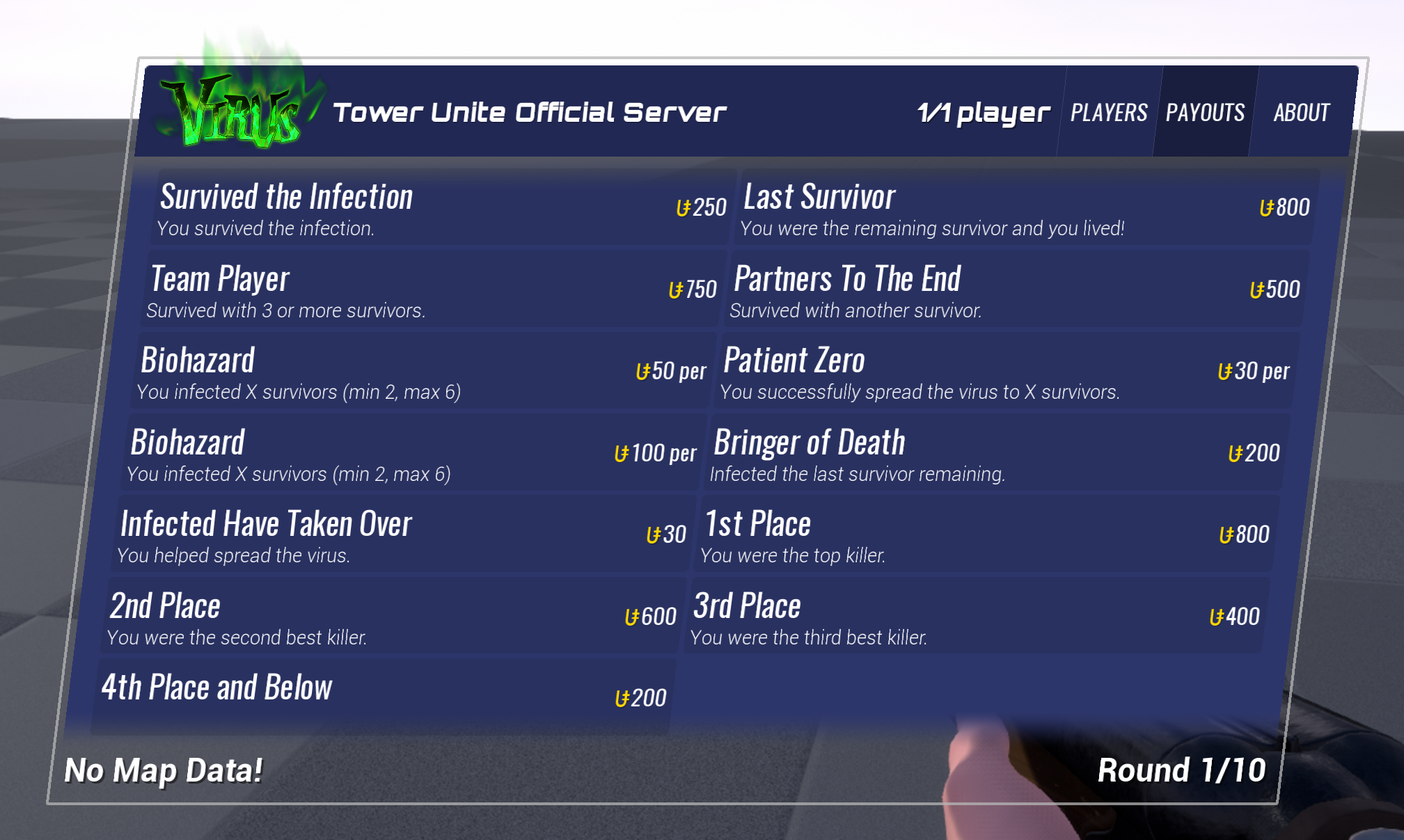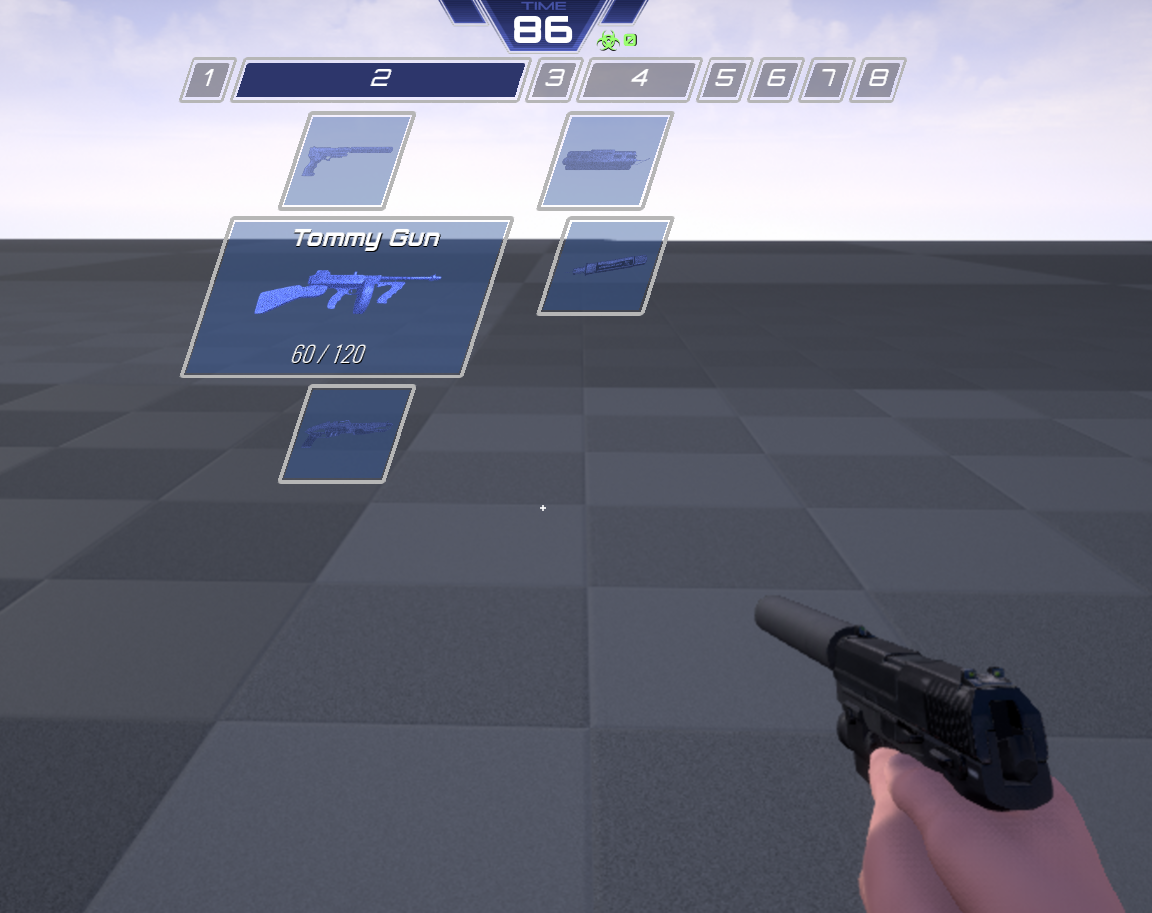 Minigolf Scoreboard Improvements WIP
Zombie Massacre Scoreboard and UI Improvements WIP
Condo Scoreboard Improvements WIP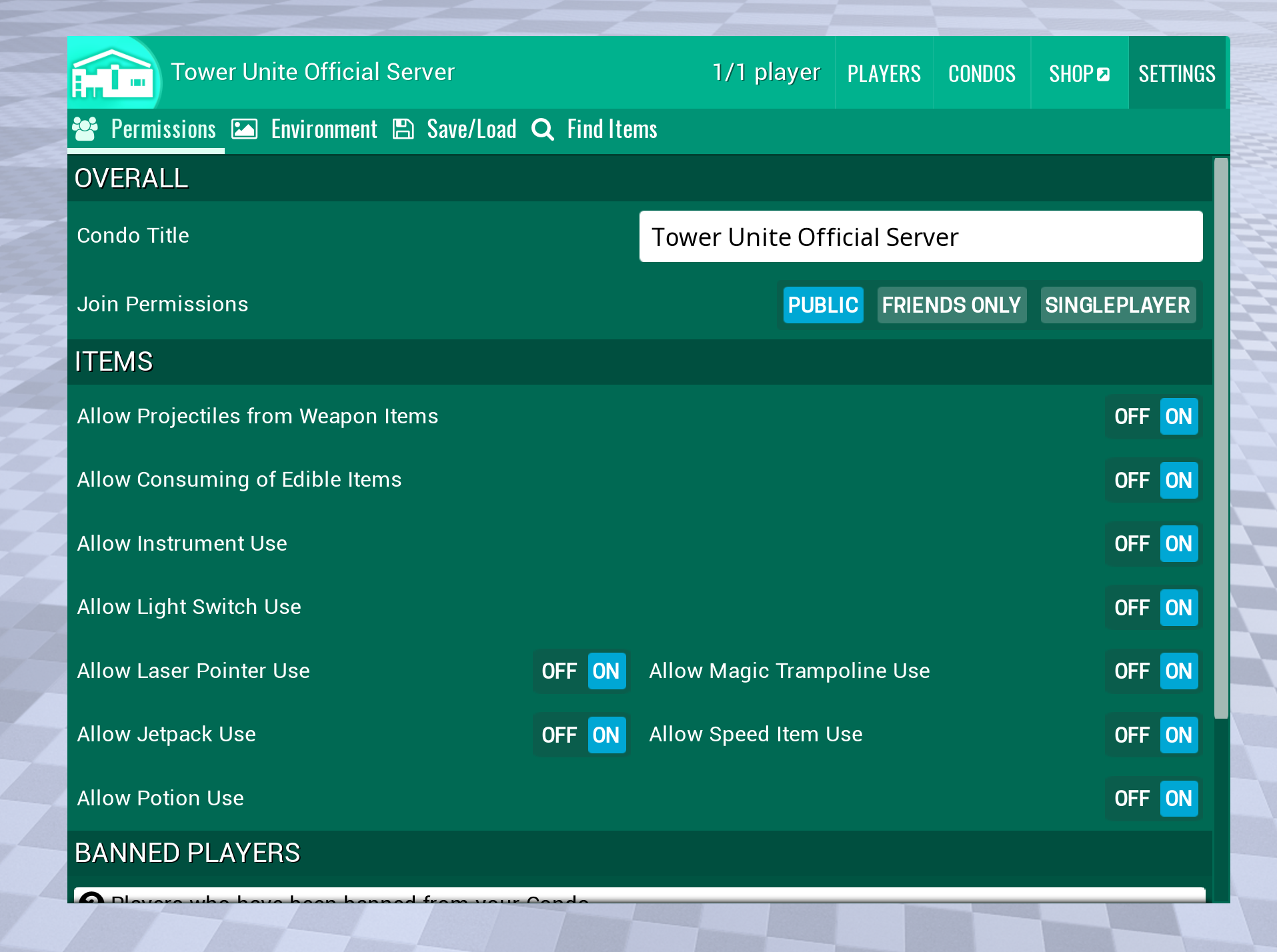 New Unit Counter / GMT Unit Count WIP
Infographic Brochure for Plaza WIP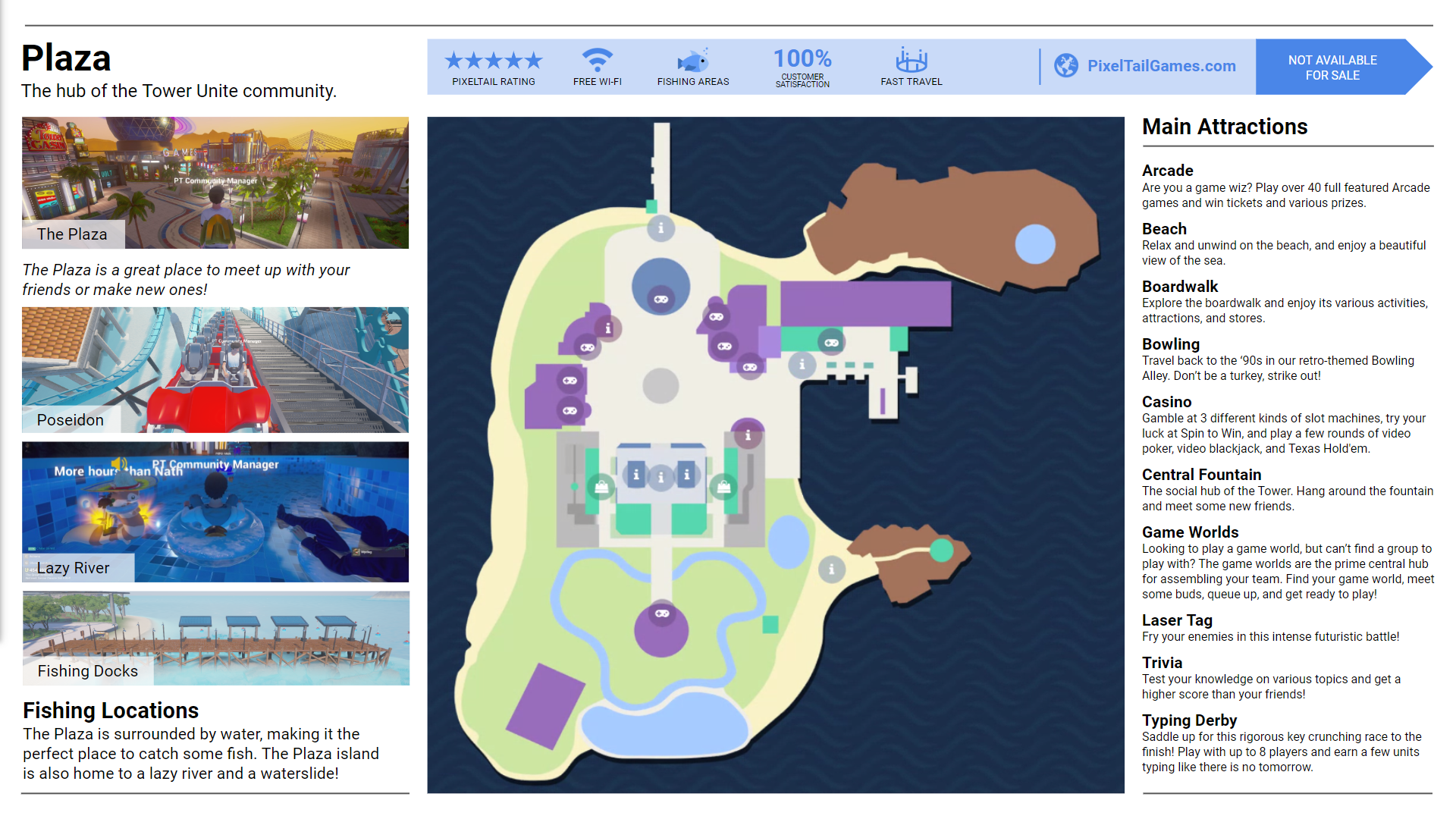 Plaza Map Player Location WIP
Plaza Fast Travel
@macdguy worked on a fast travel system for the Plaza, using the new Plaza map in the new scoreboard. Players can now locate all of the activities inside of the Plaza, and click on them to quickly teleport.
Plaza Fast Travel WIP
Zombie Massacre: Acrophobia
@Lifeless continued working on Acrophobia.
Bug Fixes / Optimizations
@Sketchman continued working on fixing the networking issues regarding Workshop models. He got workshop model loading to work and network properly using the new system. He's also working on fixing up other loose ends like Workshop settings and Gameworld specific features, and factoring out duplicate code for handling the various Gameworld pawns.
Wrap It Up
That about covers everything that happened since September 23rd, 2019 at PixelTail Games. See you all next week!