Weekly Dev Log for November 26th, 2018
Hello everyone, and welcome to the Weekly Dev Log for the week of November 26th, 2018. Here's what everyone was up to last week! Note: Devs that don't appear in the weekly log are not necessarily away or not doing work, but may be working on things currently not announced or backend work that doesn't need to be detailed.
Hotfix 0.6.4.1
Last week we released a hotfix which fixed several issues that affected the 0.6.4.0 update, which you can read about here.
Manifests
@macdguy worked on defining several manifests for Stats, Badges, Milestones, Upgrades, Mutators, and Fishing items. Manifests are databases, for example the Fishing Manifest would contain facts about each fish a player could catch.
EXP Progress Bar
@macdguy also worked on implementing a 2D Particle System, which allowed him to work on the new EXP progress bar.
EXP Progress Bar Demo
Optimizations
@macdguy spent some time going through various assets and reducing their memory usage in places that he could.
Colorable Item Tabs
The Colorable Item UI was changed on condo items to make each piece of the item a separate tab, instead of having all of the colors smashed onto a single page.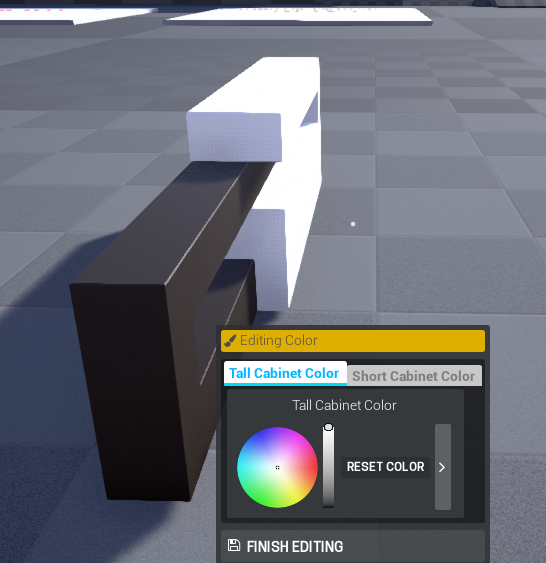 Colorable Item UI Tabs
Condo Day/Night Saving
@Madmijk worked on saving Day/Night status in condos to the save file, so that when a user starts up their condo from a snapshot, the condo will be the correct time of day that it was when it was originally saved.
Condo Day/Night Saving Demo
Misc
@Lifeless and @Johanna continued working on Project 23.
Wrap It Up
That about covers everything that happened last week at PixelTail Games. The log is a bit short as PixelTail was closed on Wednesday, Thursday, and Friday last week for the holidays. See you all next Monday!