Weekly Dev Log for May 10th, 2019
Hello everyone, and welcome to the Weekly Dev Log for May 10th, 2019, detailing all the changes that have happened since May 3rd, 2019. Note: Devs that don't appear in the weekly log are not necessarily away or not doing work, but may be working on things currently not announced or backend work that doesn't need to be detailed.
Fishing Progress
@macdguy continued working on Fishing, this week integrating @Will 's sound effects into Fishing, then went through every single fish and looked up their scientific name and size, so they could be inserted into the collection book. He set up all the large fish variant blueprints, and made it so that fish could not be re-scaled in the condo (as there are large fish items to catch instead). The bobber is now networked, so players can see where other player's bobbers are in the water, and several bug fixes from a limited playtest were fixed.
All of the fish icons were finalized for the collection book (over 200 of them), and the underwater effects were fixed (now the camera has an underwater effect when you dunk yourself under). Mac also went through all the fishing items and made sure they were properly tagged (for the new inventory filters), and fixed the fish AI so they would work correctly in the aquarium (now fish swim up and down). He also finished being able to place fish into the aquarium and bugs relating to that feature. All of the trash fishing items have been created and defined, and some "rare/weird" fish were defined as well.
Placing Fish into an Aquarium
Fish in Collection Book
All Knowing Pufferfish (one of the weird fish)
Inventory Remake
@macdguy worked this week on an overhaul to the Inventory interface. This new interface introduced tabs to help organize items, the ability to favorite items, and a search bar. This has been long overdue, but the new fishing items certainly made it pressing of an issue.
Current / Old Inventory (to compare from)
New Inventory!!!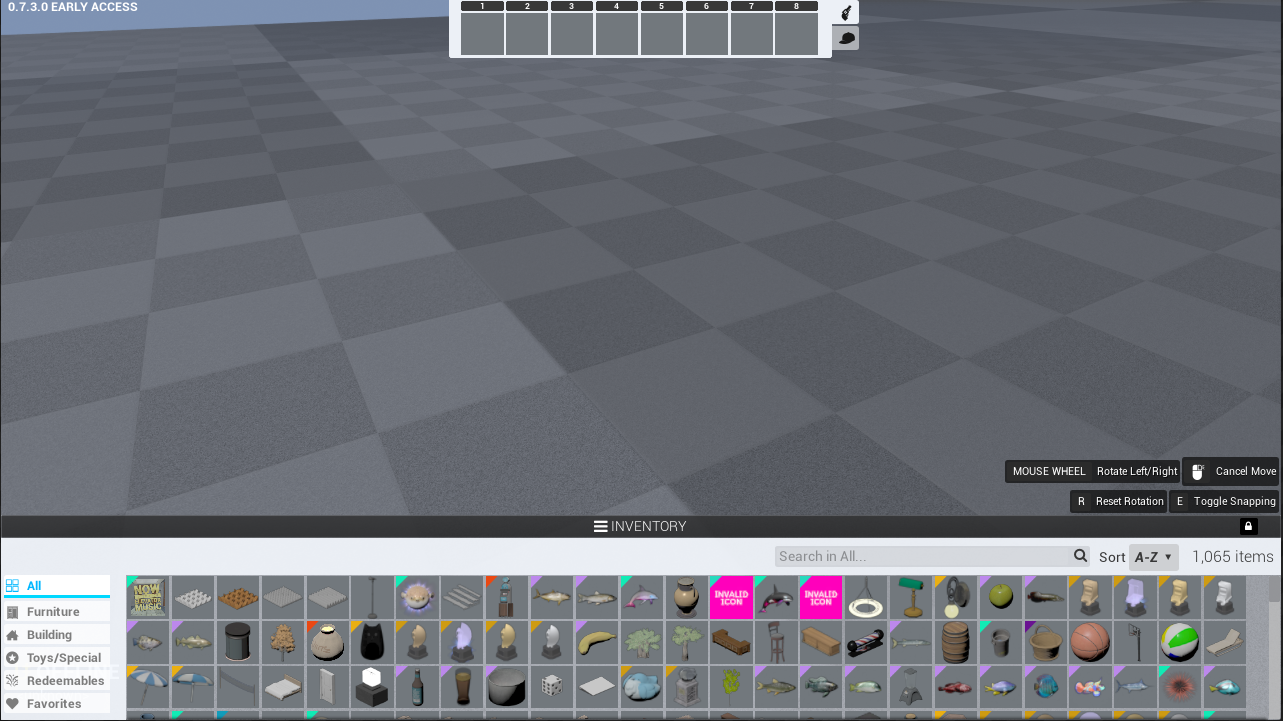 New Inventory: Favoriting Items
New Inventory: Items Sorted Into Categories
New Inventory: Item Sorting and Search
New Inventory: New Hot Bar Tabs
New Inventory: New Hot Bar Equip Feedback
Playable Guitar
@Madmijk continued working on the Playable Guitar, working on Mode Switching.
Early Playable Guitar Demo WIP
Playable Guitar Mode Switching Demo WIP
Plaza Changes
@Johanna made a new bumper car entrance for the upcoming bumper cars boardwalk arena. She'll be working on adding more things like the dueling arena entrance.
@Lifeless created new ponds and fishing spots in the Plaza this week.
Bumper Cars Entrance WIP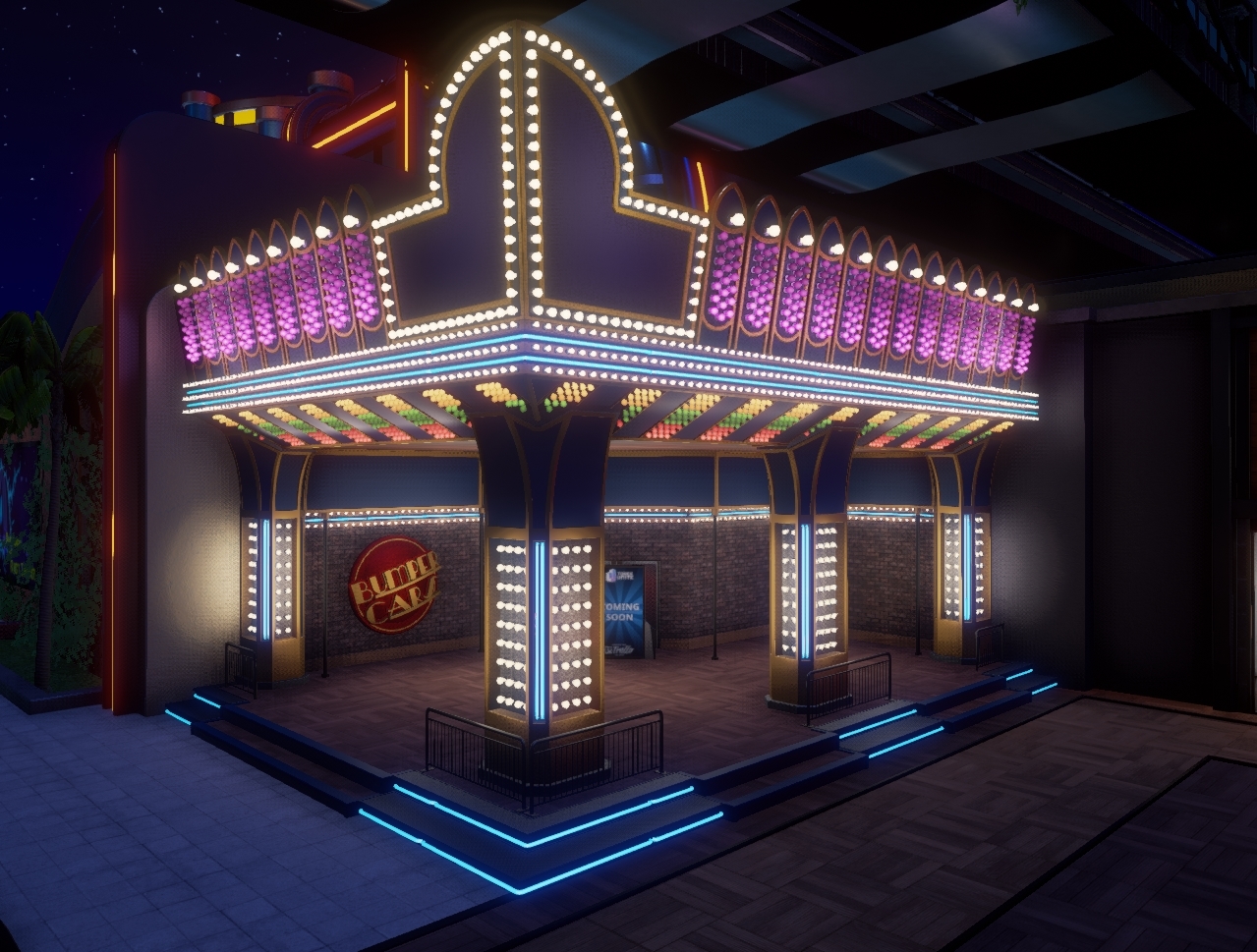 Backend Improvements
@Sketch worked on improvements to the backend systems that players directly connect to, not the Plaza backend. The improvements are live and constantly being monitored, but seem to have fixed a resource leak that no longer requires us to reboot the servers every so often. This should make them more stable, providing less headaches for players. In addition, @Caboose700 setup a load balancer, to help keep the traffic flow consistent so that none of the four nodes are working harder than the others.
Wrap It Up
That about covers everything that happened since May 3rd, 2019 at PixelTail Games. See you all next week!