Weekly Dev Log for January 15th, 2019
Hello everyone, and welcome to the Weekly Dev Log for January 15th, 2019, detailing all the changes that have happened since January 8th, 2019. Note: Devs that don't appear in the weekly log are not necessarily away or not doing work, but may be working on things currently not announced or backend work that doesn't need to be detailed.
Lobby 3
Work continues on Lobby 3, and with it brings a new feature to the condo lobby. In Lobby 3, players will now be able to see what map each condo is using, as their condo door be themed towards their selected map.
Lobby 3: Themed Condo Door Art (Default Condo, Underwater Condo, Art Studio)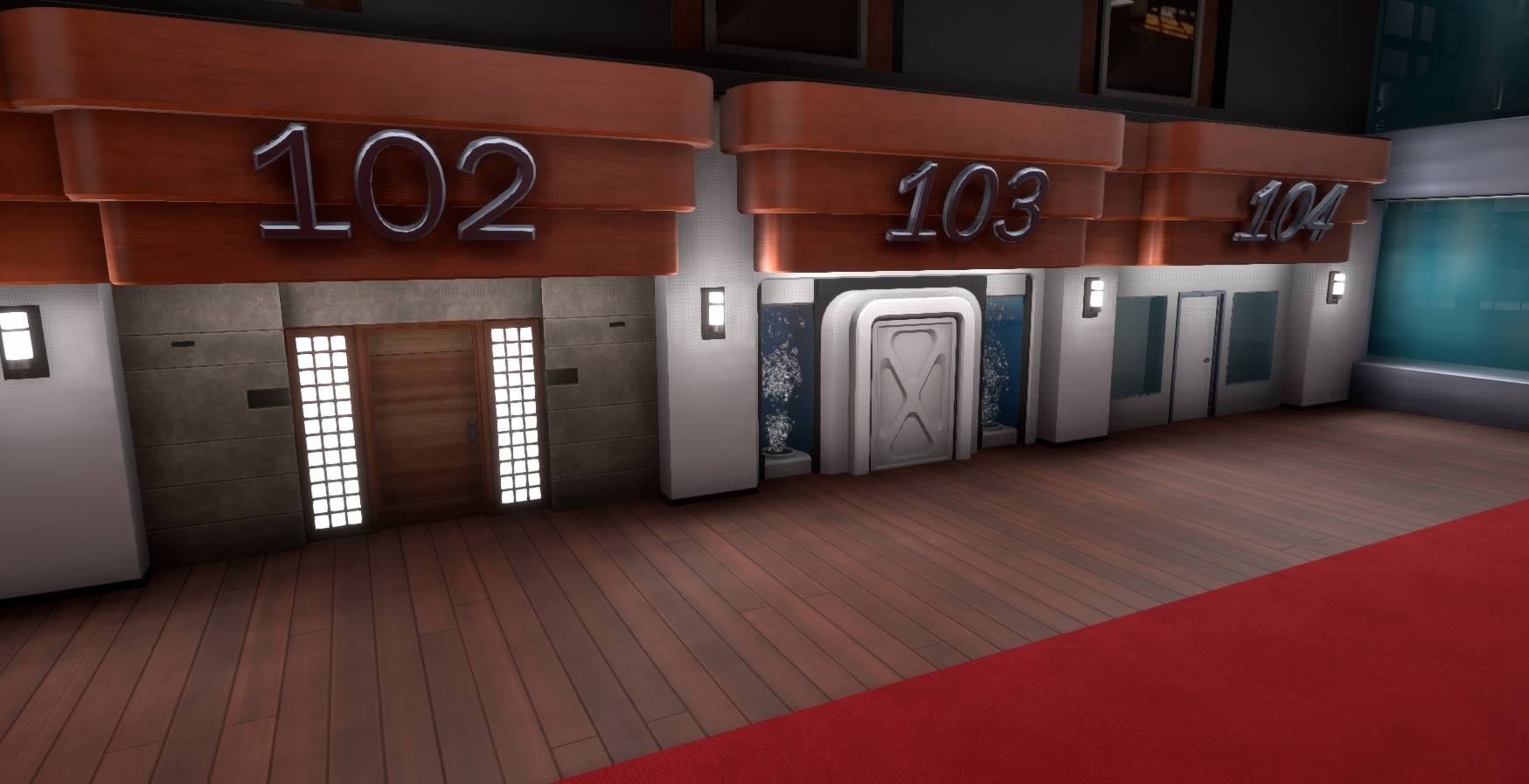 Steam Achievements, Stats, Leaderboards, and Badges/Milestones
Work continued this week on many aspects of this system. New achievements and milestones were added, and many were actually implemented into the game. The overall Achievement / Milestone UI got an upgrade as well, showing the player's updated global high score, and a description of the achievement they just unlocked. Work has also started on the achievement icons, of which 121 out of the currently 336 achievements have been created so far.
Achievement / Milestone UI WIP
Global High Score Element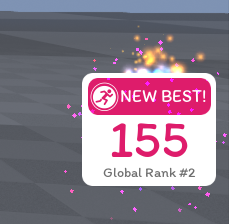 WIP EXP Bar
Achievement Icons
Ball Race
Ball Race received some updates as well this week. An issue where hosts would be able to start moving slightly before the other players has been fixed. Melons now are picked up instantly on clients, instead of there being a small delay due to networking. Another issue where the effect when a player completes a level would be delayed due to bad ping was also resolved. Finally, the pickup and popping effects has been improved.
Ball Race: Melon Pickup Delay Fix (Before / After)
Bowling
Bowling also got some fixes, including a fix where scores wouldn't update instantly. An issue where workshop models would be larger than they should have been was fixed, as well as an issue where the bowling location was too small, which allowed placement of fireworks in some areas. The media player in the Party Room is now usable as well.
Bug Fixes and Changes
Optimized and decreased the amount of time it takes to open the settings menu.
Optimized the inventory manager menu when you are not on the tab.
Reworked the pause menu to load much faster than previously.
Fixed an issue where players in sleighs would cause issues with teleporters.
Fixed animation timings with Player Movement
Fixed instruments not being playable in the Lobby
Fixed LOD Draw Distance being too small for the Typing Derby Stools
Wrap It Up
That about covers everything that happened since January 8th, 2019 at PixelTail Games. See you all next week!