Weekly Dev Log for February 28th, 2019
Hello everyone, and welcome to the Weekly Dev Log for February 28th, 2019, detailing all the changes that have happened since February 21st, 2019. Note: Devs that don't appear in the weekly log are not necessarily away or not doing work, but may be working on things currently not announced or backend work that doesn't need to be detailed.
Update 0.7.0.0
Everyone on the team is all hands on deck working to get Update 0.7.0.0 ready for release. Update 0.7.0.0 will bring with it Achievements, Milestones, and Stats, along with the first phase of Lobby 3.
Lobby 3
The first phase of Lobby 3 will be released in Update 0.7.0.0. Due to the massive amount of changes that Lobby 3 will bring, we're releasing it in phases as it's being worked on. This first phase contains Lobby 3 as a playable and optimized map, but it isn't finished and doesn't represent the final vision for Lobby 3. Future phases will raise the level of polish on the map, as well as adding some missing buildings such as the Bumper Cars and Nightclub.
Pool Tubes
More work was done with the Pool Tubs for the Lazy River in Lobby 3. Logic was created to allow pool tubes to be spawned on the player, as well as the creation of Pool Tube Providers which will dispense a pool tube for the player.
Pool Tube Progress
Flamethrower Milestone
A flamethrower milestone was created, which allows the player to shoot flames at people or objects.
Flamethrower Milestone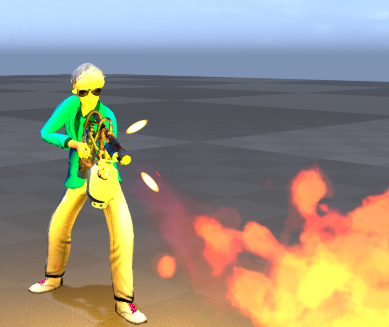 Backend Work
Behind the scenes, work continues on getting the backend systems required for the achievements, milestones, and upgrades finished. Achievements and Milestones are actively being tested in preparation for their release.
Steam Stat Leaderboard Progress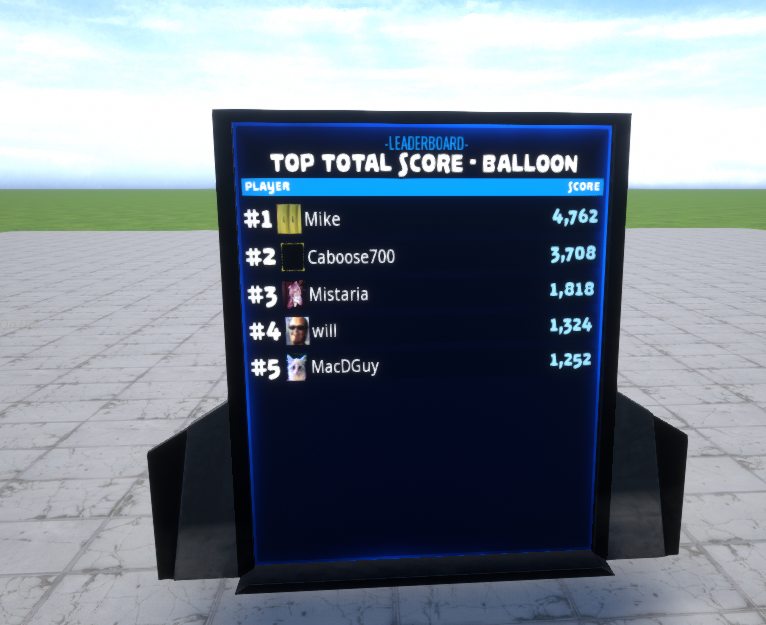 Wrap It Up
That about covers everything that happened since February 21st, 2019 at PixelTail Games. See you all next week!