Weekly Dev Log for February 21st, 2019
Hello everyone, and welcome to the Weekly Dev Log for February 21st, 2019, detailing all the changes that have happened since February 13th, 2019. Note: Devs that don't appear in the weekly log are not necessarily away or not doing work, but may be working on things currently not announced or backend work that doesn't need to be detailed.
Hot Fix 0.6.6.4
Earlier this week we released Hot Fix 0.6.6.4, which included some changes to our backend systems to prepare them for Achievements, Upgrades, and Milestones, along with some bug fixes and new additions such as Vote Kicking. You can read the full changelog here.
First Person Legs
@macdguy implemented First Person Legs, which allows you to now see your character's body and legs when you look down. This is toggle-able in the options menu should the player want to turn this off.
First Person Legs WIP
Viewfinders
@macdguy also worked this week on Viewfinders, which will be usable in Lobby 3.
Viewfinder WIP
Lobby 3
@Johanna @Lifeless and @Madmijk continued working very hard on Lobby 3. This week, @Johanna created a sneak peak of Lobby 3, showing off the new Casino Building. @macdguy also worked on Innertubes for the Lobby Pool and the Slides.
Note: Everything concerning Lobby 3 is work in progress as it is still heavily in development.
Lobby 3: Casino Exterior WIP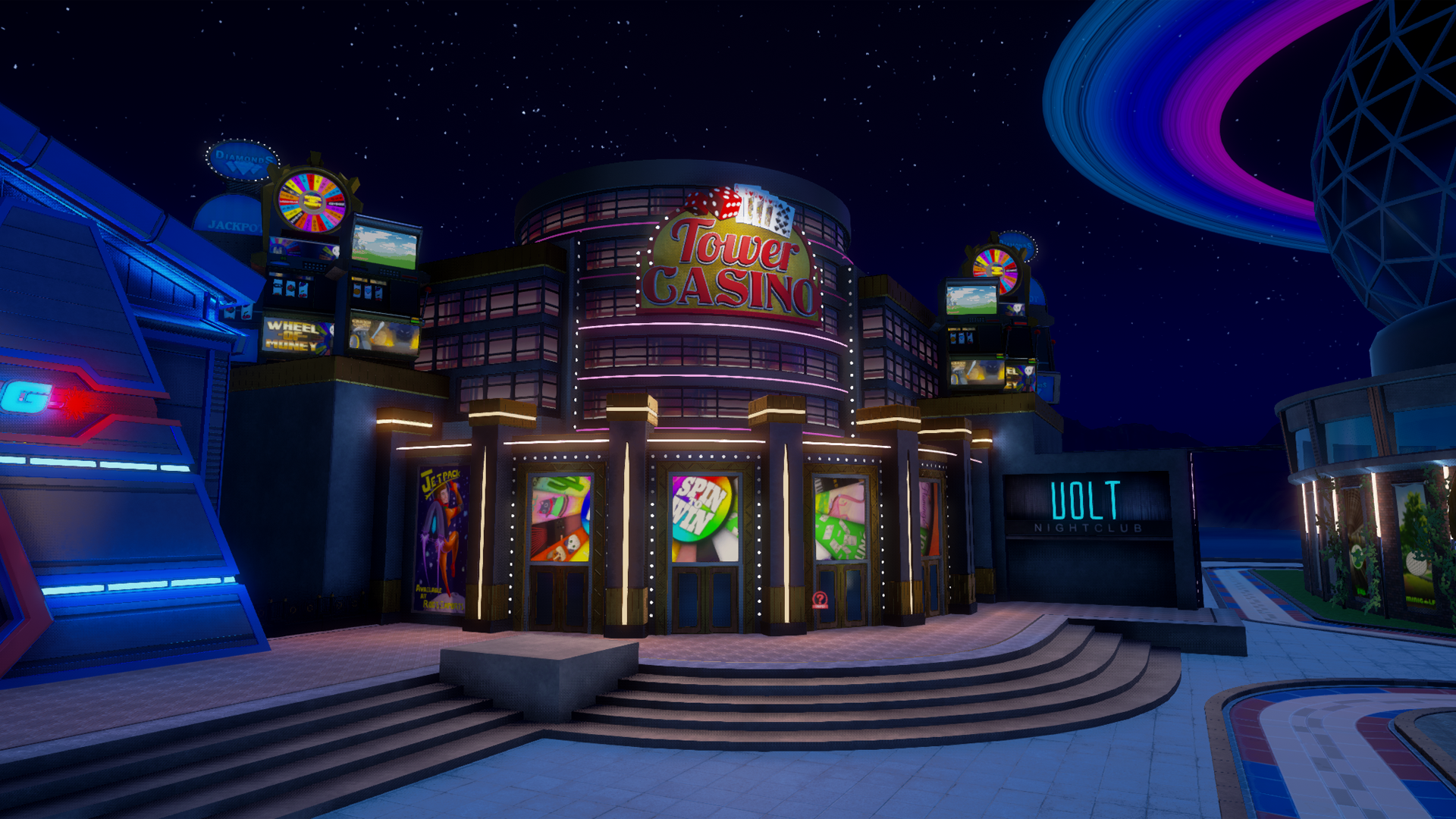 Lobby 3: Various Innertube Poses
Achievements, Milestones, Upgrades, and Stats
Work has continued on creating the several milestone items. @macdguy completed all of the achievements calls, and hooked up all of the Leaderboards except for Plaza and Typing Derby. The EXP system was also fully integrated into all of the games.
Backend Work
Behind the scenes, work continues on getting the backend systems required for the achievements, milestones, and upgrades finished.
Wrap It Up
That about covers everything that happened since February 13th, 2019 at PixelTail Games. See you all next week!