I somehow finished a round of Typing Derby right after time expired, but before the game officially ended. The scoreboard showed a time of 0.12 seconds (which I sadly do not have proof of), which gave me the Gone in 60 Seconds achievement. I received the notification, EXP, and units, and a notice was printed to chat, but Steam did not register the achievement as completed. I am not asking for you to give me the achievement on Steam, since I technically did not earn it; rather, I would like you to reset the achievement in-game so I can earn it legitimately.
Here's a screenshot of the achievement in my collection book: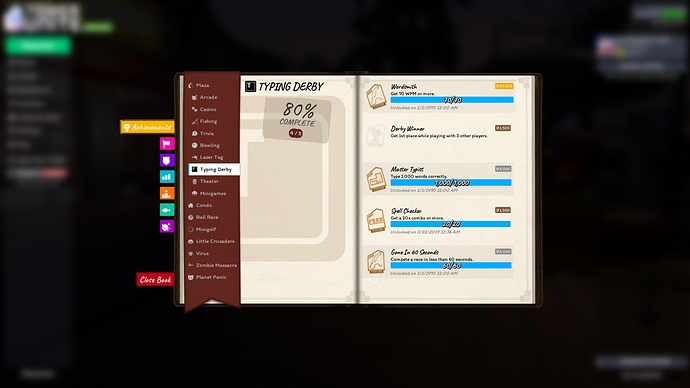 Note the incorrect date and time of 1/1/1970, 12:00 AM. I believe the game is trying to get the date from Steam, but since no such date exists, it defaults to this.
EDIT: Here's a link to my SteamRep page so you can get whatever SteamID(s) you need: http://steamrep.com/profiles/76561198012588199