I'm getting repeated flags from my antivirus saying that it's blocking connection to a website and that the connection to the website is being made by one of the tower unite files (specifically Tower-Win64-Shipping.exe).
Here's the details of the block report.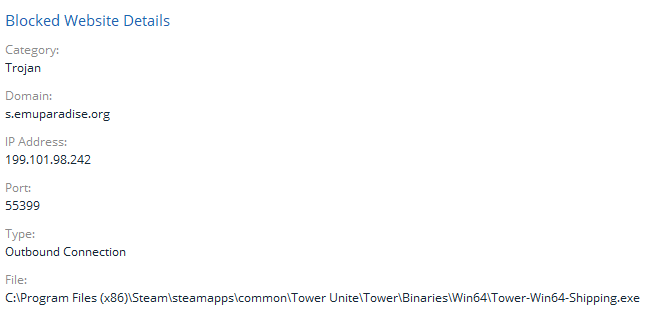 Is this anything to be worried about or should I just whitelist the connection?