This was completely by accident that it landed this perfectly. I mean dam, this should not be possible.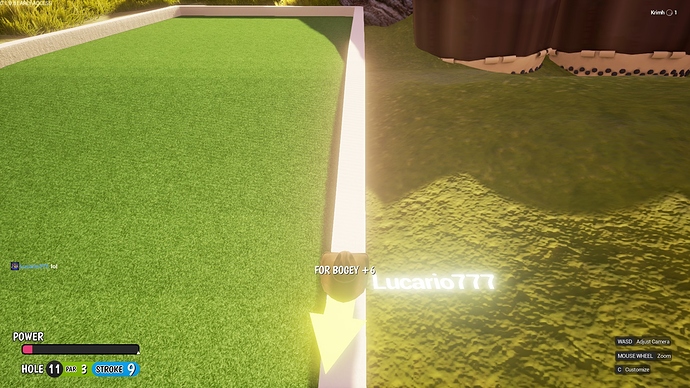 Perfect shot!



Walls are extremely adhesive… idk if it's intentional or not
"Nice approach"

This happens all the time, I don't know what it is but the walls just like to grab you.

I once had a golf ball bounce out of the hole and onto the wall.