The ability to suicide in Ballrace would help in those rare situations when you get stuck like this…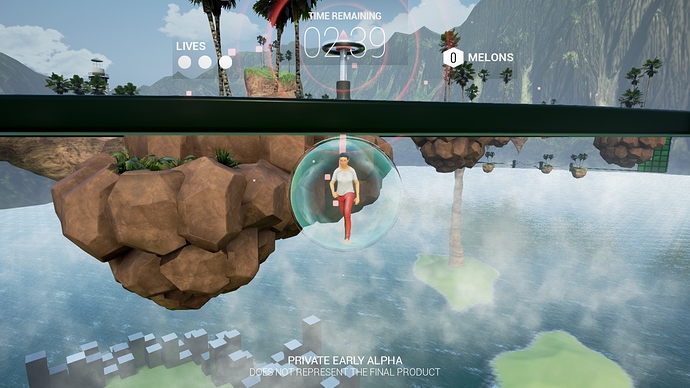 …and you cannot get out. Without a suicide feature, players who get stuck will have to wait for the timer to run out (imagine this in multiplayer) for the next round or restart. Thus, any people who want to delay the round intentionally would get themselves stuck as an excuse to why they are delaying, as there is no way to suicide then.
Not to mention the "comedy value" of popping right before reaching the end of a stage instead of throwing yourself off the edge.