What!? Smart Watches!?
I saw a post here about someone having an idea to have Phones in-game for Tower Unite. I thought that was a cool idea. But then I thought, what if you have a stock phone (Tower Phone) which is crap. It doesn't do much and it's a bit boring. Then you can upgrade to a better phone such as a CC Phone (Central Circuit Phone).
Ok, ok, but what about the watches part?
If you're rich and you have enough money you can buy a Smart Watch. Give it the name of Tower 360? Or maybe even Tower². I have no idea. I'm not good at making up names.
Right, so what's the point of this?
You can then use these things to maybe:
Take selfies.
In-game video chat. (Skype for Tower? Integrating Skype desktop app with the game it self?)
Fitness app with a pedometer.
Chat to people with taps. (Like the Apple Watch) Could also be just regular texting.
In-game music player.
Mobile games like Snake or Tower Bird. (Flappy… Nvm…)
And it goes on. If you have an idea feel free to comment.
How would it look like? (:3 I'm curious)
So for the more luxurious people. This is a random pic I made: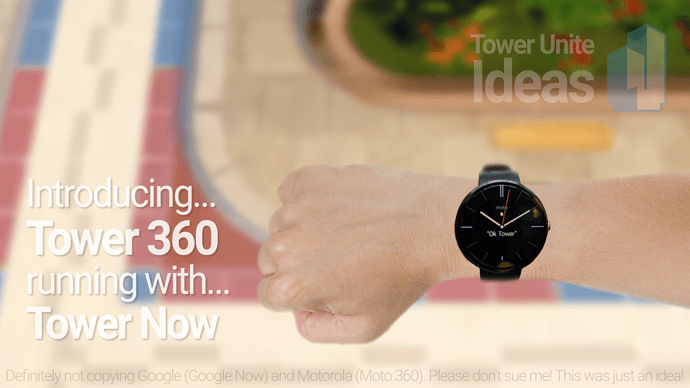 Tell me what you think. Is this a good idea? Or do you think it can be better?
Kk, sure will do!