Instead of making two different posts, I figured I'd just show off both of these at once.
You can make lit planters by using scaled down triangle lights from the electronics store, and bonsai trees by scaling them down as well!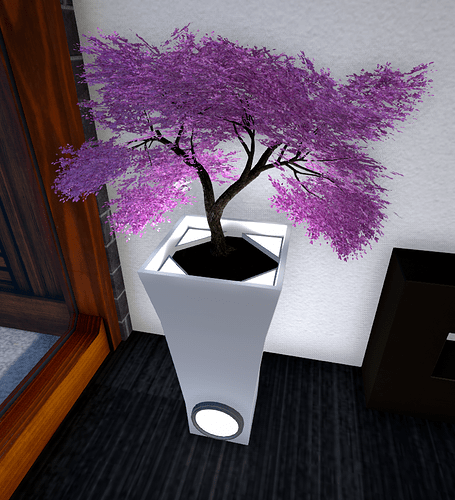 Red Maple works too, as well as most other trees.