So , not long ago i was playing TU and i wanted to play a new game of minigolf , but i just didin't want to wait for the plaza to load , so i went to the ongoing servers of minigolf and i joined a server with 1/16 people , so i thought that the guy is waiting for people to join , so he can start , when i joined i saw that the game is the last hole , so i left .
And then i was wondering if you could add what i will ask for in a sec. The thing i am hopeing you'll add is more info about ongoing minigame servers when you click on the tab , like : when the game is in the lobby state (the whole "ready up" state) it would show something like "State: Starting" and when the game is in progress the state will be "State: In Progress" (when the game would be in progress then there would show up some more info like "Hole: 0/18"
Here is a concept screenshot: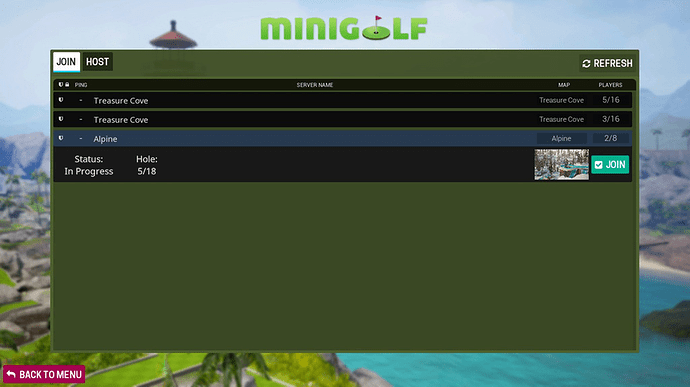 I hope this gets accepted.