heck frick lmao
yeah sorry for pissing literally everyone off by making this topic like almost three years ago
GMod Tower will not be returning.
Dead, not big soup rice. (I spelt it dead not ded because people would criticize me)
@Caboose700 I'm not suggesting to shutdown tower unite and reopen Gmod tower, I'm just saying Gmod Tower was a great server and It deserves a few more years of life. But, If you mean what you mean, Is it allowed to open a fan server of Gmod tower? Like, still using all the stuff from the original Gmod tower but crediting everyone who worked on it and saying that we're only hosting the server, not making the content?
No, PixelTail Games retains full ownership of GMod Tower source code and custom assets and does not allow custom hosted servers.
They shut down GMod Tower because it hit the final limits of the Source engine and they couldn't add in anymore features.
I am getting so sick of these posts. It will never come back, no matter how much you want it. I don't know why the devs don't just delete these "bring bak gmod towr!!1!!1!!" posts as soon as they pop up.
No buy tower unite it will be much better
Must I repeat myself like the lastime someone said this?
New hip drinking game: every time a newbie comes on the forums requesting GMT to be reopened, take a swig.
EDIT: thanks for the nice post badge boys


Tower Unite sees these numbers as well.
Is this only why you make an account?
But seriously, they even had to pay for servers which was like… 12-16 (each lobby and minigame)
Also UE4 has more potential in it and they can make more than before
BTW i liked gmt shut down to make TU because i don't need to buy: CSS and TF2 just for some textures. If i played GMT i think it would be some cringe errorland for me

EDIT:
Why does "who voted" display me while i didn't vote…
aaaaaa not this thread again
Do you even own Tower Unite? If you did, you'd see that's it's arguably surpassed Gmod Tower in terms of features and things to do. Unless you're a big Zombie Massacre fan, once Little Crusaders comes out (which should be soon!), there won't be much to miss from GMT in the state it shut down in.
It could use more Virus and Ball Race maps for sure, and we really do need more character options, but at this point I think you're getting an experience that teeters on being better than what we had before, and it's only going to get more from here.
Honestly, these threads are starting to become quite fun as they draw such a buttload of attention.
yeah it feels like a public stoning in a way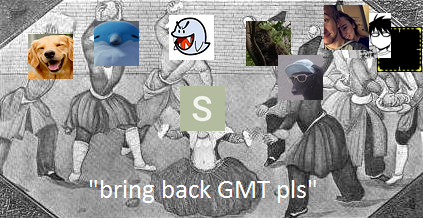 WIAT, I CORRECTED IT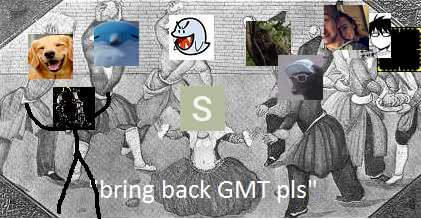 Please stop, you're only embarrassing yourself and annoying others in the process.