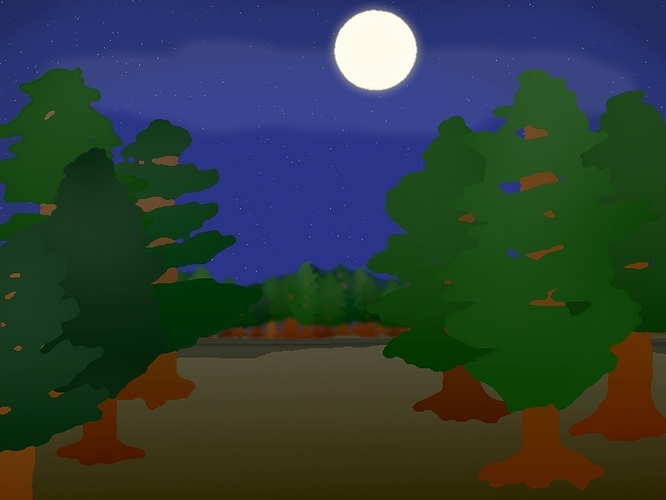 and no I don't really care that I didn't put a watermark on here somewhere
I know it's nothing amazing and that it's not super detailed, but it is something I figured I'd share here. I've been thinking about making more images myself, so any tips or advice would be greatly appreciated.
---
If anyone cares to know, this is the sort of setting that I personally like the best to be in. It's quiet and peaceful, and most importantly it is away from other people. Unfortunately there's a road right there, so that's a constant reminder of the real world and the responsibilities that come with being a part of it.