inventory but not at hand,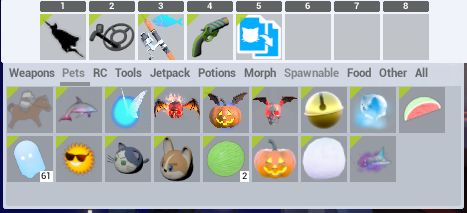 I accessing Tower Express and refreshing my inventory, but it didn't come back.
my STEAMaccount

laser pointer has also disappeared. It is in inventory.
All newly acquired equipment will disappear
We are currently looking into this issue.
How does one man acquire such a collection of potato guns.
The search for a cosmic might be a long and a treacherous one
I received a double barrel shotgun.