It's kinda a work in progress.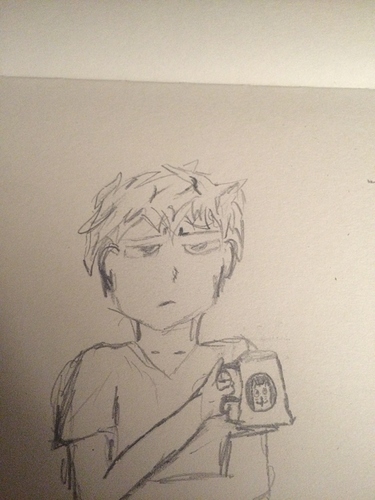 The only thing that keeps him awake is that good 'ole StarUnits™ coffee.
DISCLAIMER I am not affiliated or sponsored by StarUnit™ coffee (Although that would be awesome)
PLEASE SPONSOR ME I'LL WEAR YOUR TEE-SHIRT EVERYDAY. I'M NOT CRAZY I JUST WANT A SPONSORSHIP PLEASE I BEG YOU AND THE CATSACK LORDS!