You guys are all acting smart and cocky about your super original condos, meanwhile I am a god and I have the ability to create stars in my bedroom!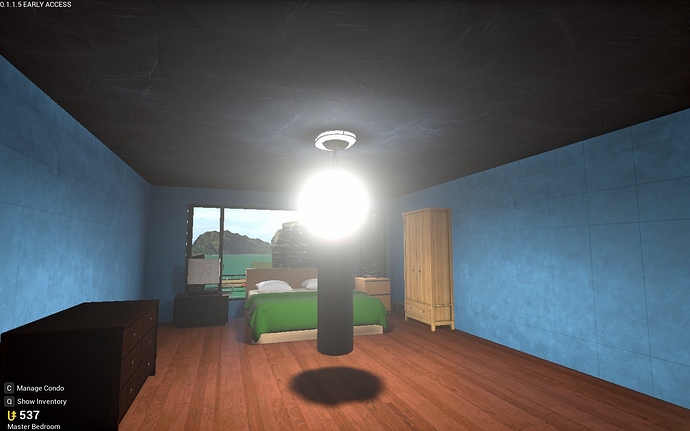 (also comes in different colors)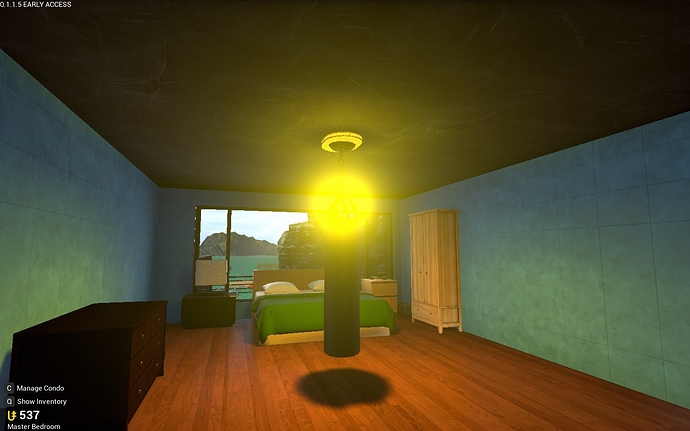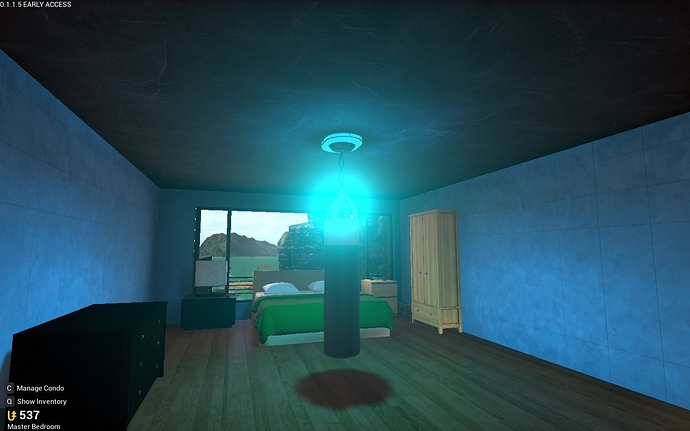 How, you ask? Well, a god can't reveal their secrets to filthy mortals!..
Actually, you need to hang a punching bag on one of the ceiling lights of your condo, and the light will reflect on the metal at the top of the bag, giving the impression of a miniature sun.