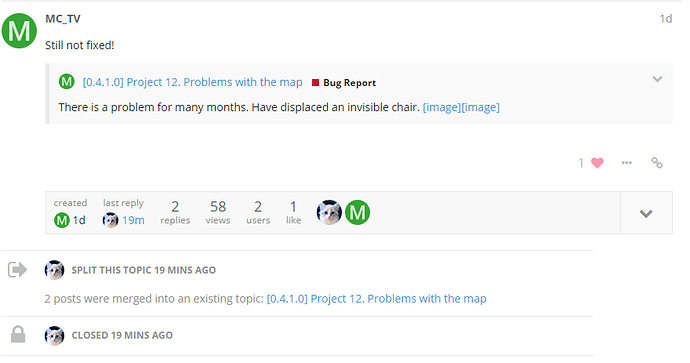 He doesn't want us to know about the invisible chair!
IT MUST BE A CONSPIRACY!!!
lol
@MC_TV
this invisible chair shall now be called
MacDGuy's SUPER DUPER SPOOKY SECRET INVISIBLE CHAIR!!!
I bet there's 23 secret ghost chairs. Mac is just closing these threads because he doesn't want us to know of the existence of the 22 other chairs. WAKE UP SHEEPLE!
Maybe it was taken down because there was already a big report for it, and they don't need to be reminded because it's on the internal big tracker?
you've cracked the conspiracy!
Well, that is probably what happened.