summary
when using more than one floating pet, any additonal pets float behind the player instead of floating around the player in a circle. (see #1)
i also remember that when having 2 pets equipped, they would be on the left & right of the player. (see #2 and #3)
steps to reproduce
equip a default playermodel (feminine, masculine, milk carton or skeleton) and equip two or more pets.
what i expected to happen
floating pets should all orbit around your player in a circle, instead of only on one side. if you have two floating pets, they should also be on the left and right of the player.
what happened
any additonal pets float behind the player instead of floating around the player in a circle.
---
Notes / Media
#1
hotbar & wearable bar are filled up entirely with an assortment of pets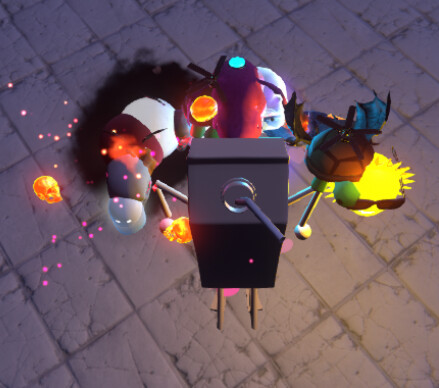 #2
the wearable bar has the dragon pet & ghost pup equipped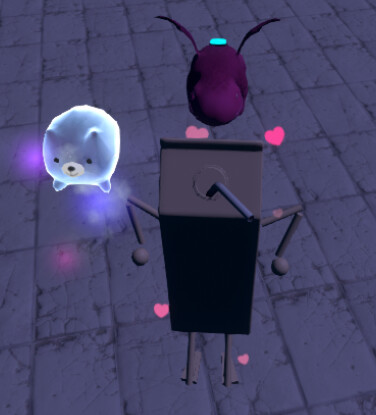 #3
normal behavior of having two pets equipped