Another something I really wanted to test out with the copycat tool : sculpting.
Made under 3 hours and 2,231 cubes, I present you The Thinker (by Rodin).

I started off with a roughly made wire figure made of cylinders :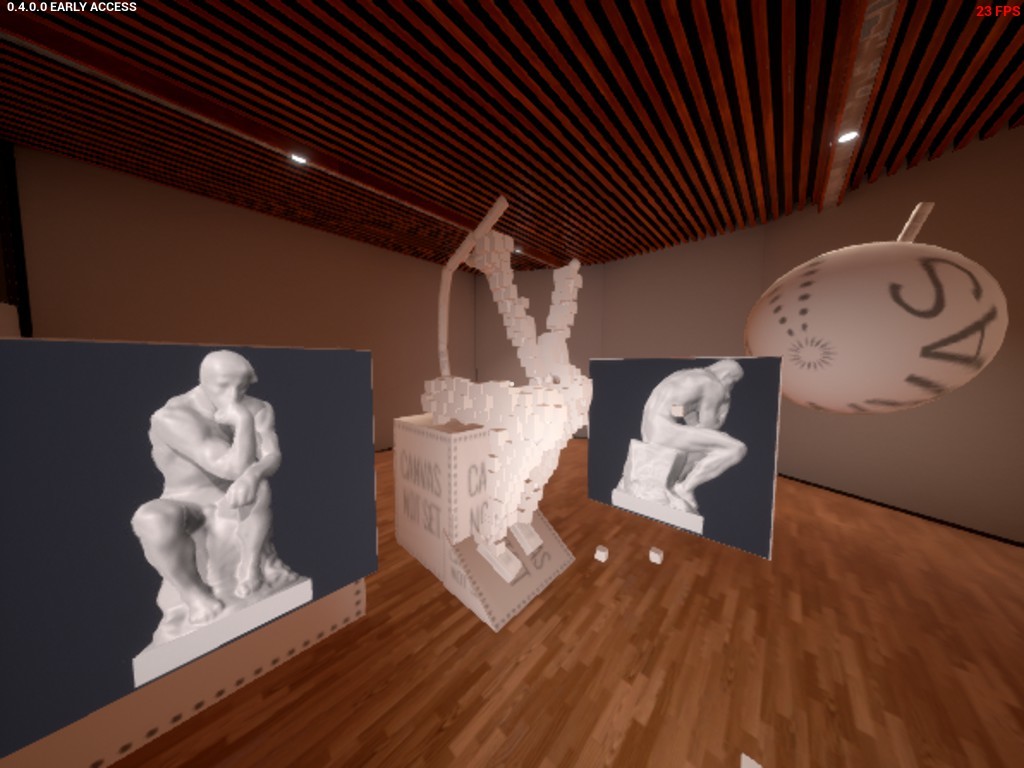 I pasted cubes on top of each other, with the same orientation, until it satisfied me.