I have the resources and the will to build some stuff like this
But the current placement system won't let me
I'm waiting Build_0.1.1.0 to get my converted GMCs to continue my theater

I'm waiting for more props because i want different things to do the random things i have planned.
If you already planned to do random things, it's not random anymore

I had been hoping you'd show off all the builds at once! I probably sound like a broken record by now but this is so good!

It needs more lights around the place. Might be going to do that tomorrow.
What are those colored crates?
removed the old boardgames and replaced them with two other mini games on the condo roof, added a staircase in the garden for better access route to the condo roof and made a rocket ship from TinTin
https://i.ytimg.com/vi/bDQpF92l1vg/maxresdefault.jpg
Added some more games on my condo roof plus made some small changes on the lights.
changed a few themes in my rooms and added more stuff to my garden.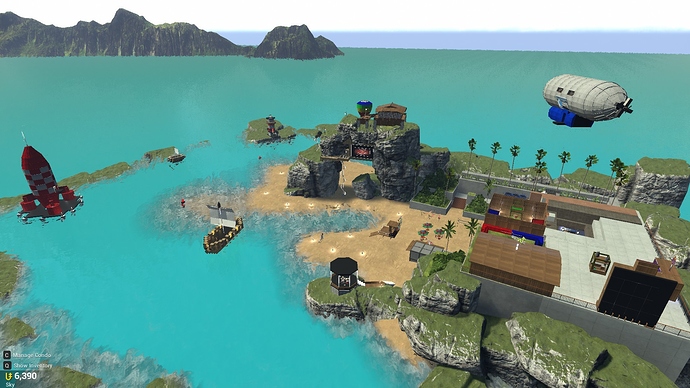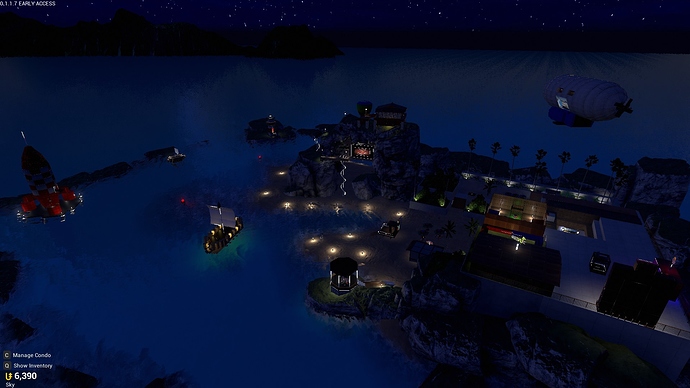 When will you open your condo?
Update again… Yay.
two big and two small things added, a blackbox, a steampunk ship, another minigame, and a UFO