I want to suggest that you change the "Return to Game Ports" voting option. Let's say 4 players are in a game and at the end 3 of them want to keep playing, so they vote for the maps they want. But one person doesn't, so they vote "Return to Game Ports." This means that there is a 25% chance that everyone will be returned, even though only one person wanted to be returned.
Even if the "Return to Game Ports" option isn't selected, 90% of the time the player that voted it leaves the game after the map loads. This mean that there was no point in them voting that at all, because they just left anyway. This voting option makes even less sense because there is a big, red "Return to Game Ports" button at the bottom of the screen when voting is happening anyways!
However, I do not believe removing the "Return to Game Ports" option alltogether is a good idea. I suggest two different options that make use of a slight UI change. Move the "Return to Game Ports" button to the side and make it bigger so it stands out as its own thing. From here these are the two options I thought of. Of course, if you accept this suggestion, whatever option you pick or even if you just scrap both options and come up with something entirely different is fully up to you.
Option 1:
If >50% of players choose to "Return to Game Ports," everyone is returned, no matter what.
If <=50% of players vote "Return to Game Ports," no one will be returned, and the map will be selected from the votes as normal.
Option 2:
Players can select "Retun to Game Ports," and those who do will be returned. But everyone else will move on to the next map that is selected from the votes.
(Note: If one of the players that selected the return option is the host of the game, everyone will be returned to the game ports or main menu anyway due to host leaving.)
Lastly, I have made some images in photoshop to show my idea a bit better and give an example of the kind of UI layout I have in mind:
Image 1: If players vote to stay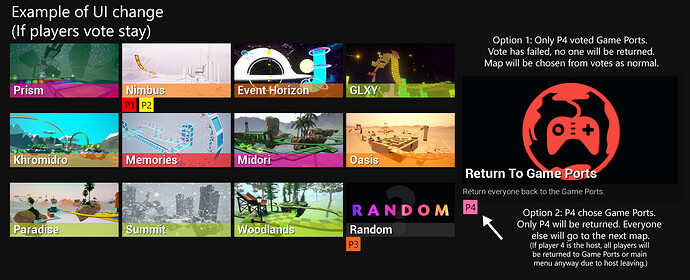 Image 2: If players vote to return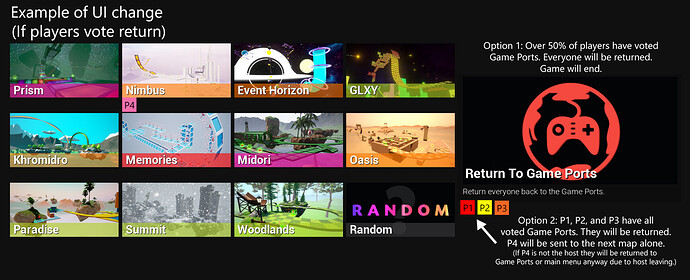 That is all I have for this suggestion, if you like this idea or want it to be in the game, please click the VOTE button. Thanks for reading!