Hey there, TUrkey gobblers, bowlers and enjoyers (unless you are vegetarian, then hey possible TUrnip eaters).
Major Changes
##Bowling!
A new Plaza activity is ready for your enjoyment.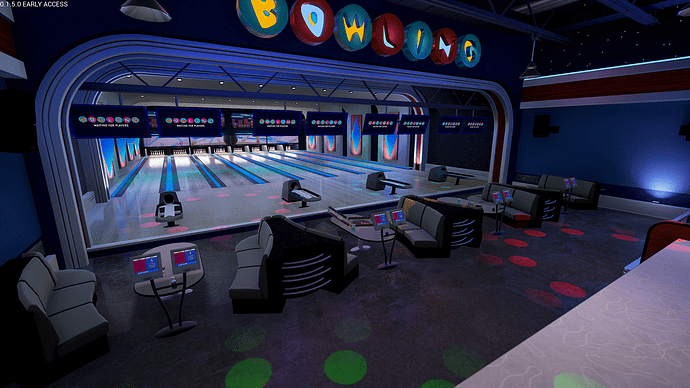 Bowling is a 4 player (per lane) game based on real 10-frame bowling. Bowling employs mouse gesture controls and has unlockable bowling balls.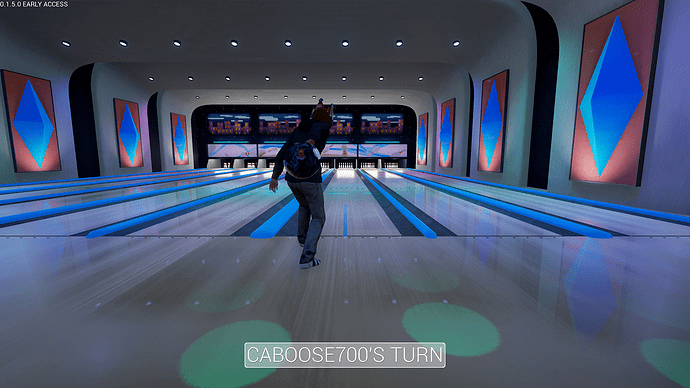 ##Monorail
The Monorail is now running! Take the scenic route to the boardwalk and board the monorail.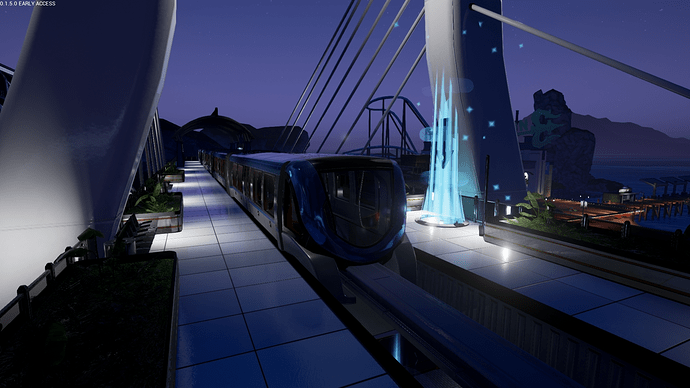 ##New Water
We've added an improved water shader to both the Plaza and Condo. Please keep in mind that setting it to Turbo (Highest) quality will be demanding. We also added graphic settings to adjust the water quality performance.
Plaza Changes
Bowling is now playable
Monorail now works
New ocean shader for Plaza and Condo
New Unlockables!
Added 10 new Bowling related unlockable items that enhance your Bowling experience:
Chrome Bowling Ball
Fireball Bowling Ball
Skull Bowling Ball
Metallic Bowling Ball
Gold Bowling Ball
Earth Bowling Ball
Moon Bowling Ball
8 Ball Bowling Ball
Golf Ball Bowling Ball
Plasma Bowling Ball
Changes
Canvas images cache in VRAM now rather than redownloading the same image everytime
Player colors/wearables now save on Steam Cloud
Tower Unite related game settings (not graphics or input) now save on Steam Cloud
Add ocean graphic settings: Potato (Lowest), Low, Medium, High, Turbo (Highest)
Added sounds to the Bubble Gun
Ball Race Changes
Fixed case where other players would sometimes jitter
Fixed Memories level 12 sometimes getting players stuck on the exit attractor
Minigolf Changes
Improved collisions on Emission
Bug Fixes
Fixed third person camera not working while using slot machines
Fixed CRT Monitor dynamic lights and collision
Fixed Golden Watch key binding not actually changing
Fixed Wheel of Money and Grand Quest notifying about spins/actions before the reels finish spinning
Fixed collision bounds in Bumper Cars Lobby and Subway Station
Fixed media player UI not drawing over top of chat messages
When buying items, the transaction UI will now handle transaction timeouts and not soft lock the game
Known Issues
Some objects may appear floating at the origin of the map such as monorail connectors, or bowling pins
Sometimes the bowling pins will appear to be missing from the lanes. This is a networking issue, the pins will appear once you bowl
After playing a round of Bowling, the mouse cursor may not appear in menus. Pressing Q for a moment to view your inventory should fix this
After playing a round of Bowling, the camera may appear in the center of the player model and then a couple seconds later adjust it's height to the correct position
You can follow our current developments on our Trello:
https://trello.com/b/6BwRMiPw/tower-unite-roadmap
You can report bugs on our forums:
http://forums.pixeltailgames.com/c/bug-report
Or you may also report bugs on our Steam community, but please expect slower response time.