As the title suggests and as I mentioned on the Discord (Johanna saw it and replied), Salmon Says machines will completely break after a while and will not be usable until a server reboot is done (as was the case on US East 2 a couple hours ago).
Basically there are no prompt at all to play the machine, so you can't play: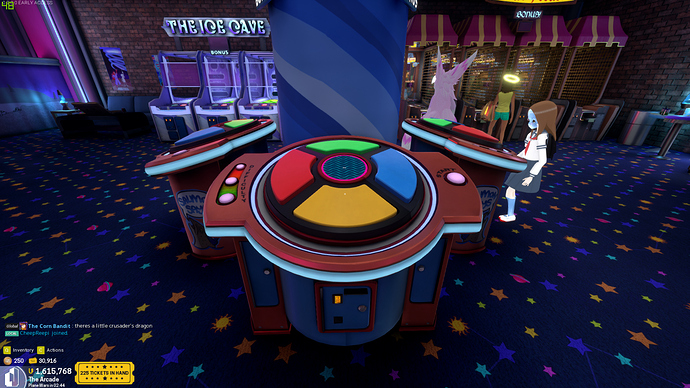 They don't break all at the same time by the way, so it seems something triggers them to break. It's also the only machine that I have noticed to have that behaviour. The rest have never stopped working, especially not the prompt for you to play.