The inventory no longer displays the name of items when you hover over them with your cursor.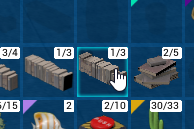 Bumping because I'm having the exact same glitch.
It only displays them after I've placed them in my condo.
This topic was automatically closed 15 days after the last reply. New replies are no longer allowed.