Leaderboard for Ball Race - Khromidro - Level 8 is not behaving properly. Appears to not be recorded OR not returned from server.
On first open, I was presented with this (only level 8):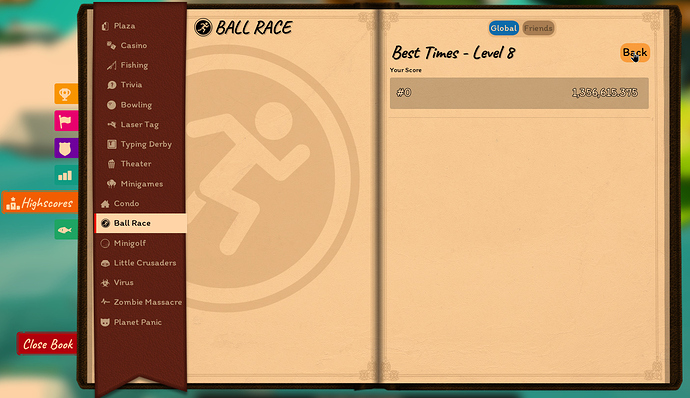 If you visit another level LB, and THEN visit Level 8 LB, THAT level rank and score will display.
So if you got a rank of #10 and time of 30 seconds on level 5, and visited level 5 LB, and then visited Level 8 LB, it would say #10, 30 sec.
As you can see, no other names come up.