Well, simply, I can't spin in Spin to Win. They key prompt isn't showing up.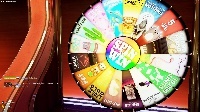 Have you tried reconnecting?
Was the light on the Spin to Win flashing? If so, the machine was probably just bugged by someone disconnecting while spinning, so you should've been able to spin a machine that wasn't bugged.
no, i will try again when i go on TU, thanks.
no, i couldn't spin on any machine.
Well, I saw, and it still didn't work.
I already met this issue, on Frankfurt 2, all spin 2 win machine were impossible to spin. And light were flashing
I cant spin like 7 days or even more.
Playing EU Frankfurt 1
This is a known issue and is solved in the upcoming update.
This topic was automatically closed 15 days after the last reply. New replies are no longer allowed.