I'm not sure how to title this. Basically, certain aspects of previous frames seem to carry over when I look in certain directions. This could be a problem on my end, but I'm not certain so here's a report. Also, I feel like I've seen this before but I can't find any reports of it.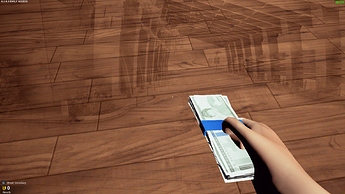 Here's a clear example of what I'm talking about. I'm looking at the wood floor, but you can see the darker parts of where I've previously looked still on screen.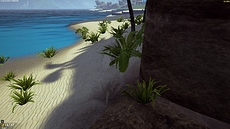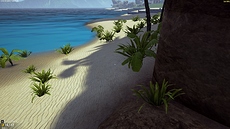 If you look at about the lower center of the first image, you can clearly see the dark parts of the plant in the image. The second image, taken after but at a slightly different angle, does not have the aforementioned dark parts.