For some reason, whenever I look at a screen or leaderboard in the arcade, or even something like the bowling/trivia screens, they are extremely dim and I have no idea why this is. It seems to affect Planetary Piano in the arcade as well. Just started happening today after the new anniversary update. I'm not sure how else to describe it other than in picture form, I attached a couple of pictures.
Steps to Reproduce
I just kind of opened the game and walked into the arcade after the update, only to notice that the screens were like this. I'm sure there must be some personal factor that's causing this, like a piece of my PC's hardware or some other thing, but I don't know.
What I expected to happen
The leaderboards to look bright and crisp as they usually do.
What happened
The text has become very hard to read with the screens being like this, or at the very least my reading is slightly obstructed, which affects me if I want to play trivia or something.
---
Notes / Media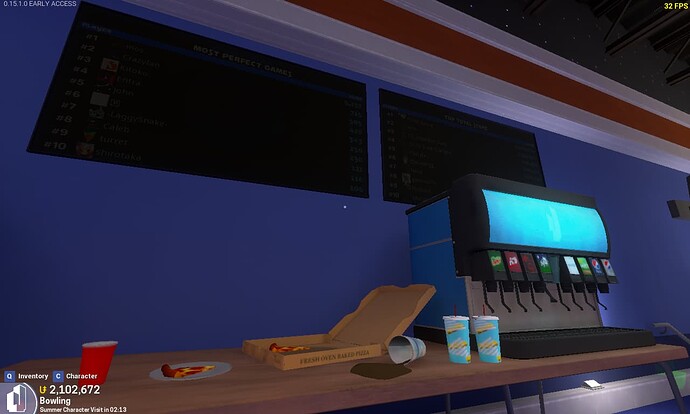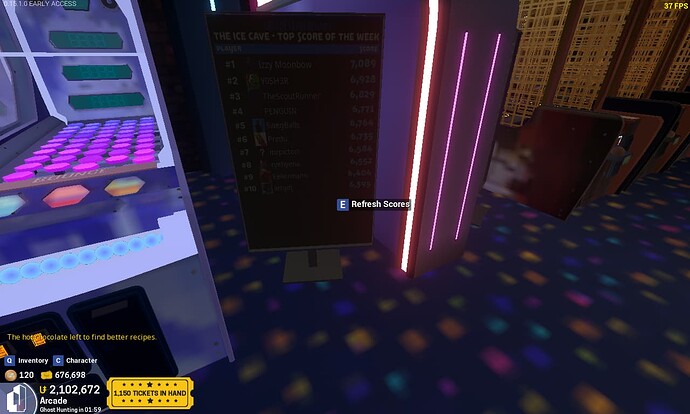 Thanks for any help, it's much appreciated.