Game World servers that have been ended by the host will continue to show up in the server list. Attempting to join them will result in "Joining " followed by their name with nothing happening. These servers will sometimes stay listed for a long period of time… 10 minutes even.
Ended servers will show the player count always at 0/10.
Any servers that have a player count of 0/10 (therefore being empty and no longer playable) should be no longer visible.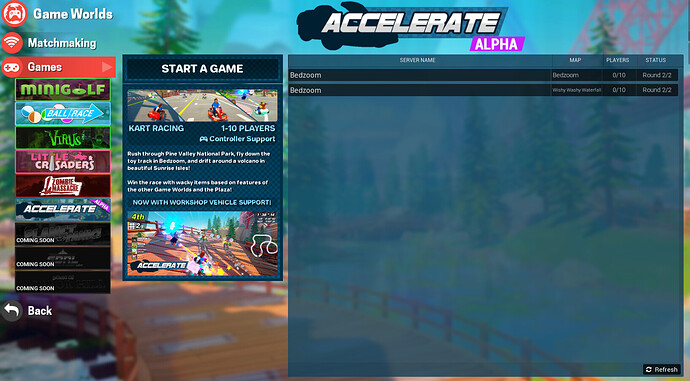 What I expected to happen
For the server to remove itself from the list upon being ended/disconnected.
What happened
The server will sometimes remain visible for a fair bit of time.